Stunning Qajar Era boutique hotel, in the heart of the Zand Royal District of Shiraz.
Darbeshazdeh Hotel is a relaxing and stylish city sanctuary, that reflects Shiraz's rich cultural heritage while demonstrating a seasoned eye for contemporary art and design.
charming boutique hotel offers a cozy Cafe, creative art Shop and a private garden.
Take a leisurely walk from Darbeshazdeh Hotel to the Zand Royal District and visit the Arg of Karimkhan. Discover the Zand Bazaar Vakil followed by many other monuments and historical sites.
Darbe Shazdeh is a jewel of a hotel nestled in the heart of the historical old town of Shiraz. Situated right at the top of the historical Vakil Bazaar it is the perfect base from which to explore the fabulous royal district of Zandieh. Or stay closer to home; watch the world go by over a coffee with homemade pastries or a light lunch at our Shazdeh Cafe. Enjoy a mocktail in the yard with its breathtaking modern oriental ambiance and taste our very organic and homemade cuisines. We have done our effort to bring you a relax atmosphere in the comfort of your very own stylish home away from home...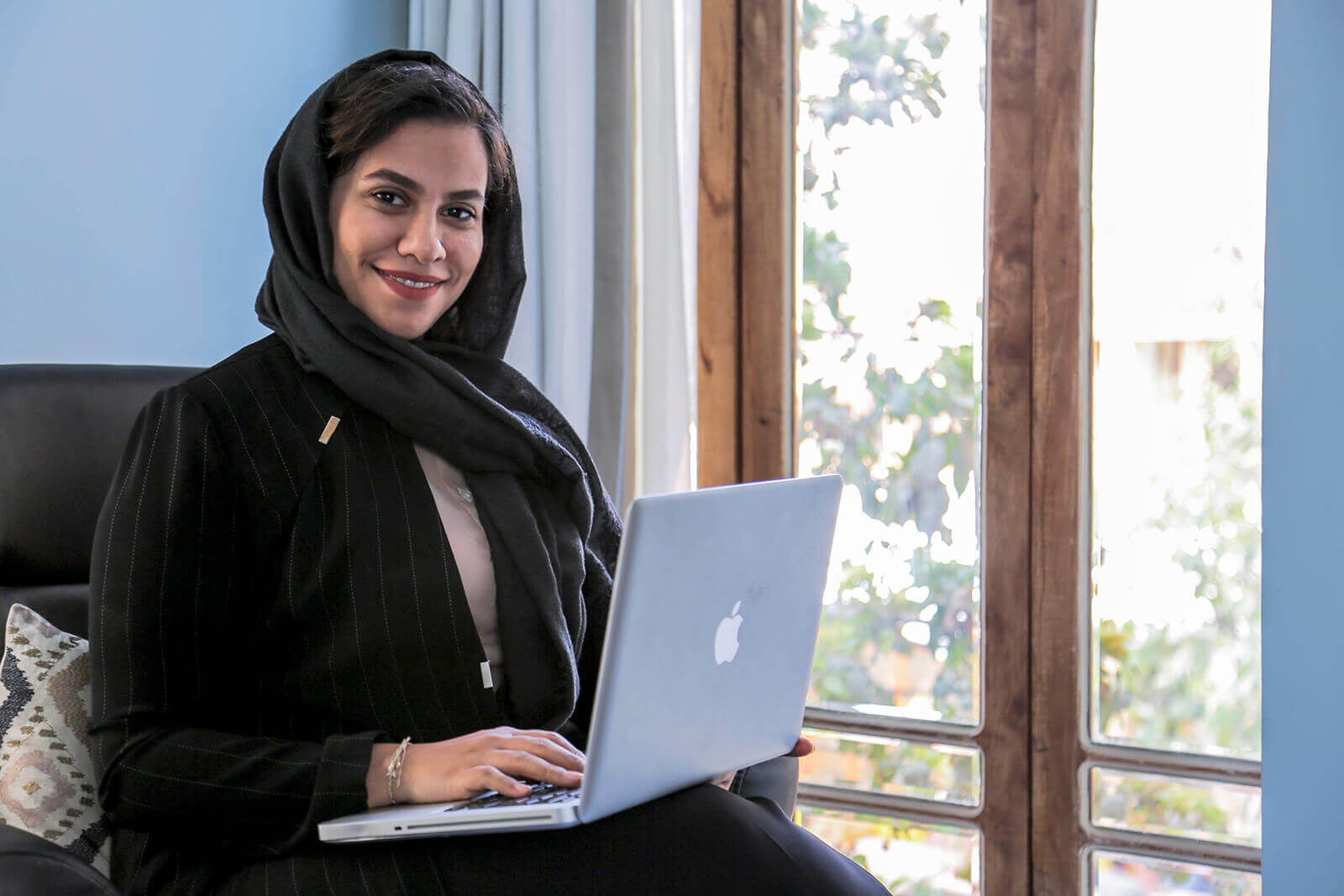 Farideh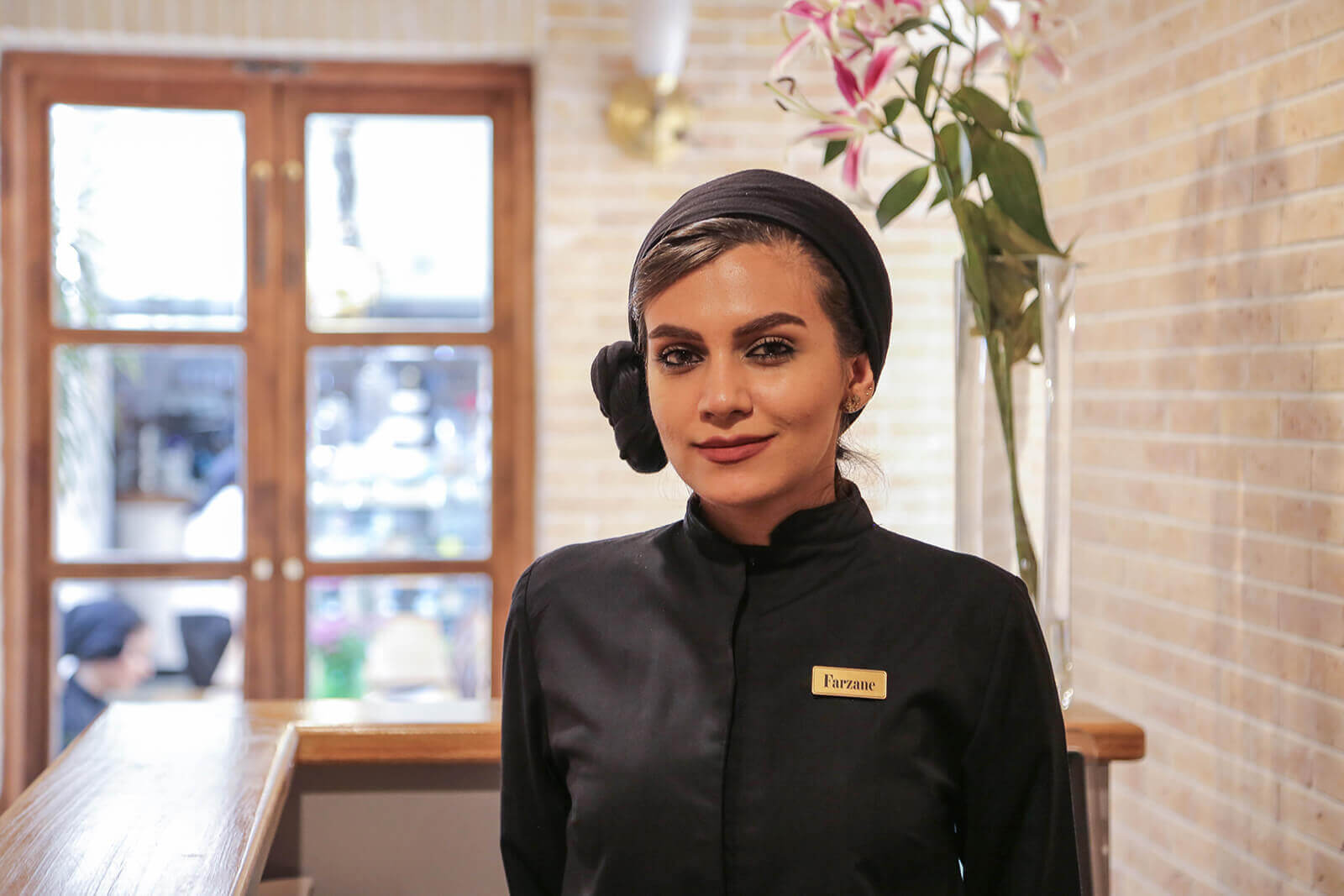 Farzaneh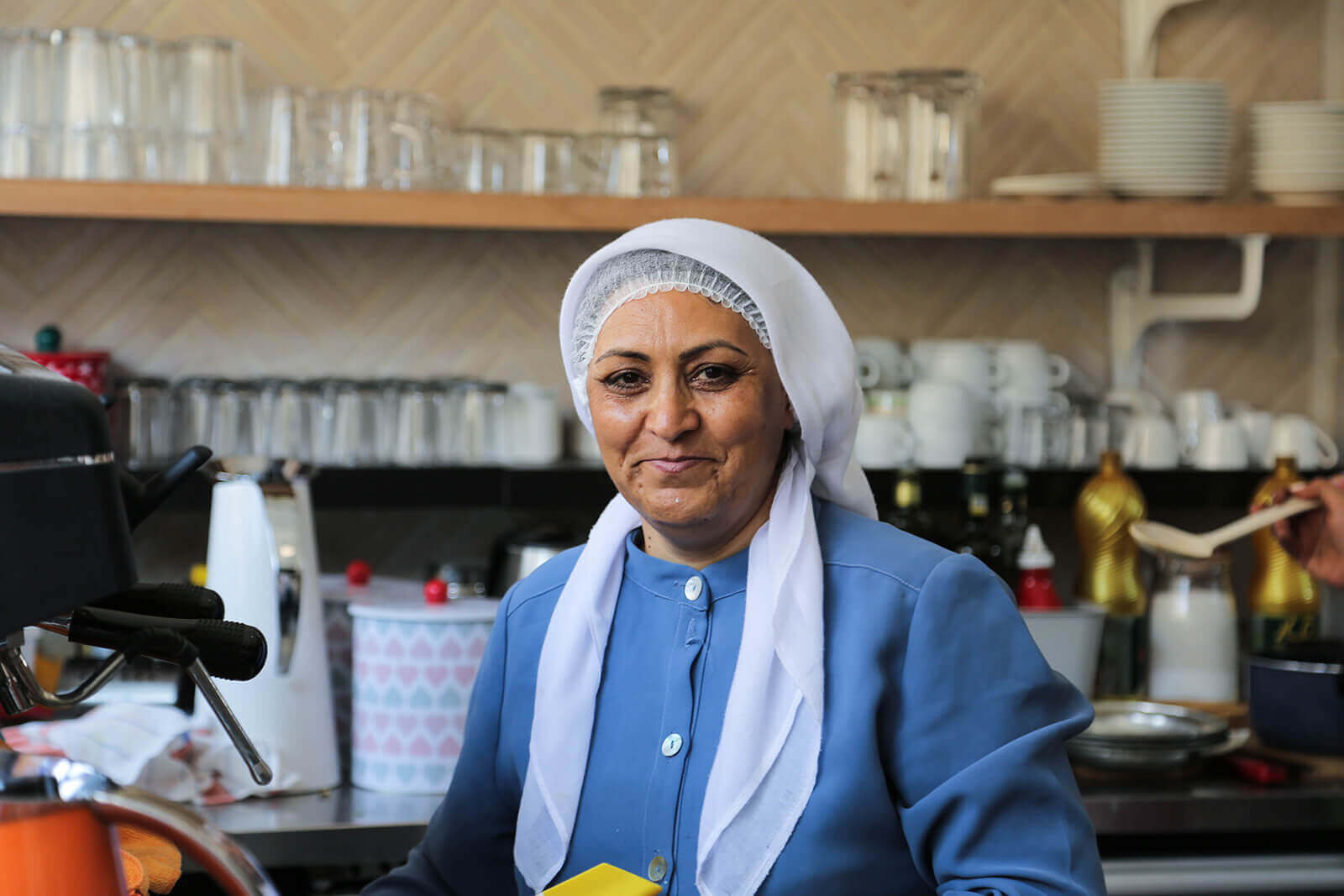 Gohartaj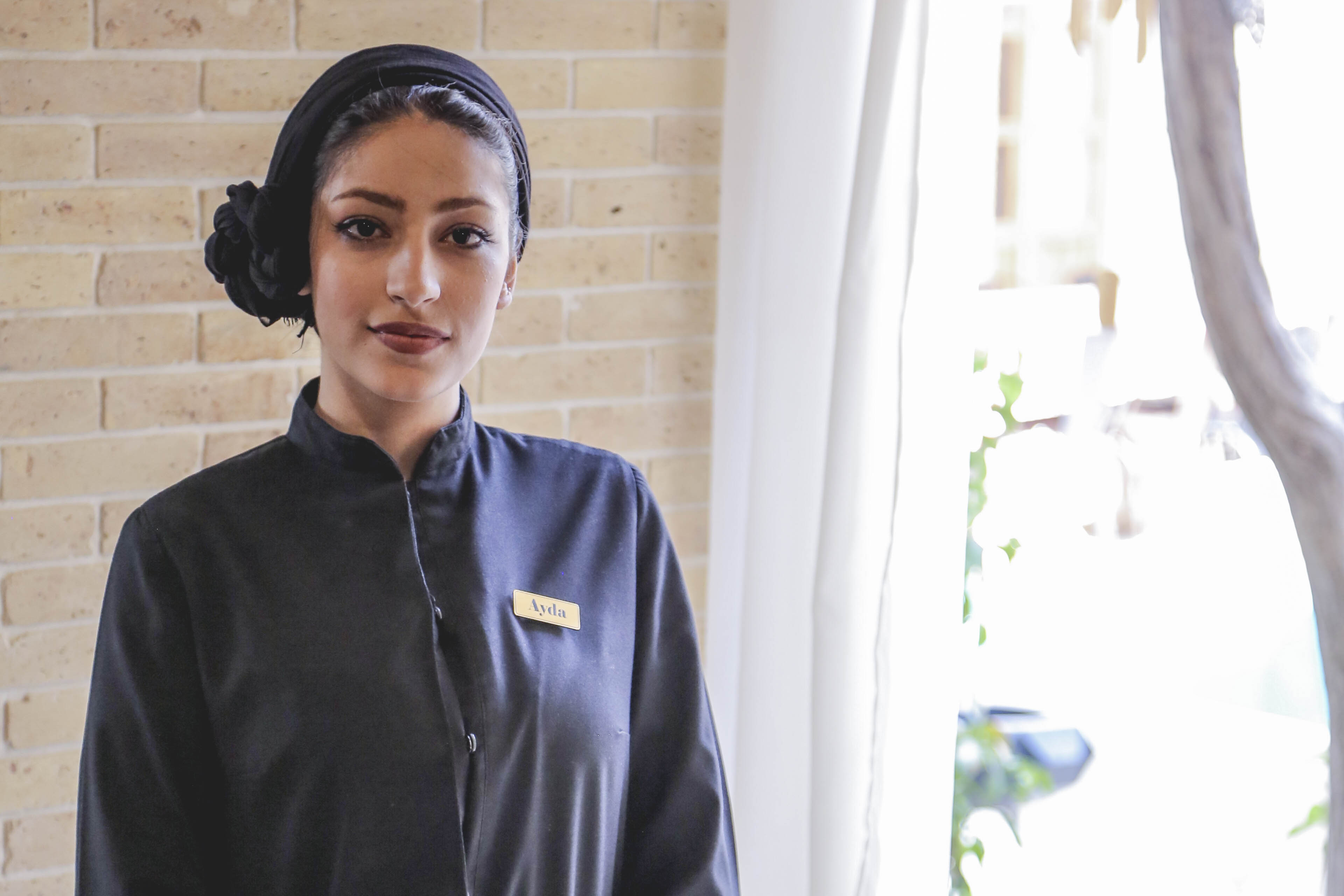 Aida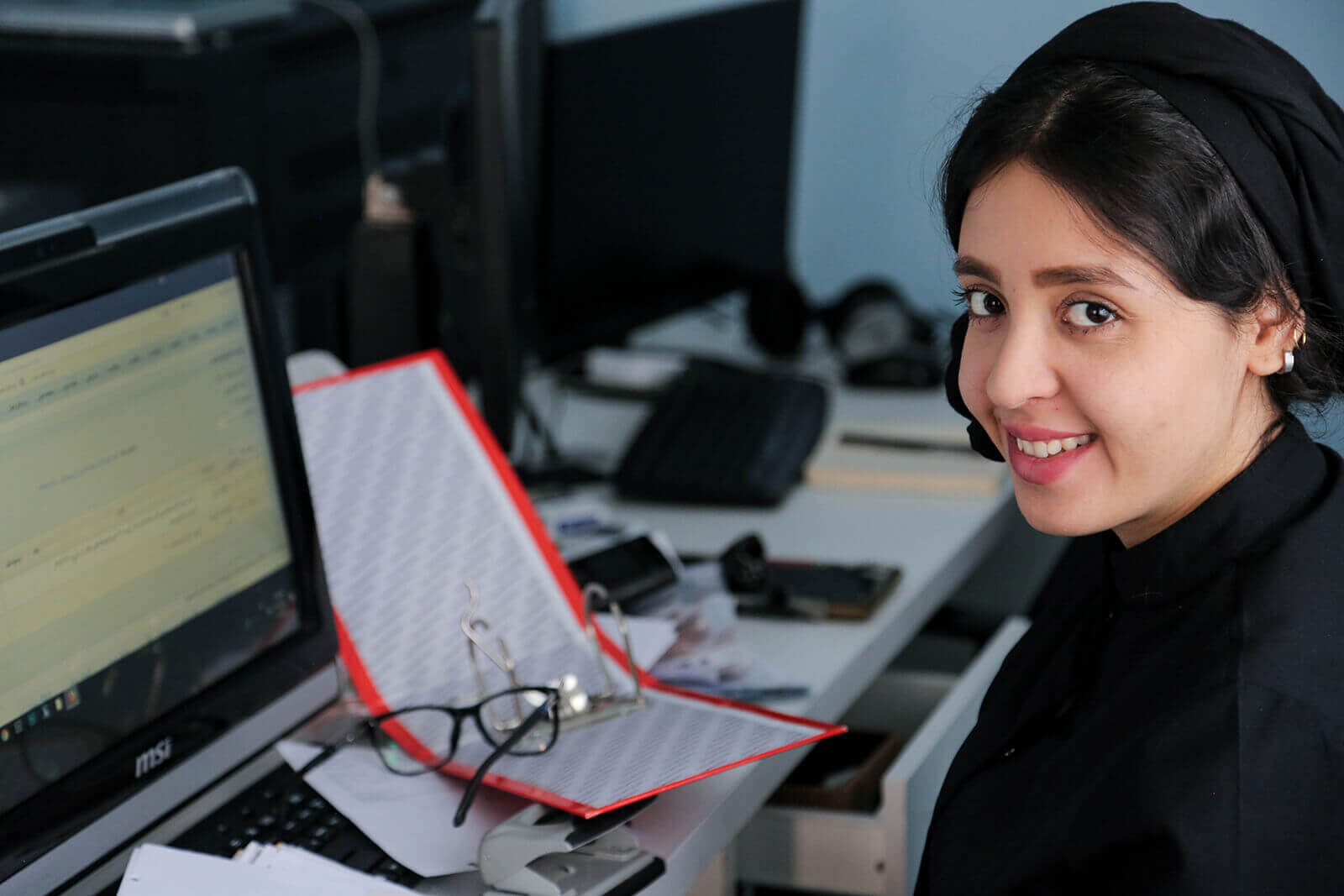 Maryam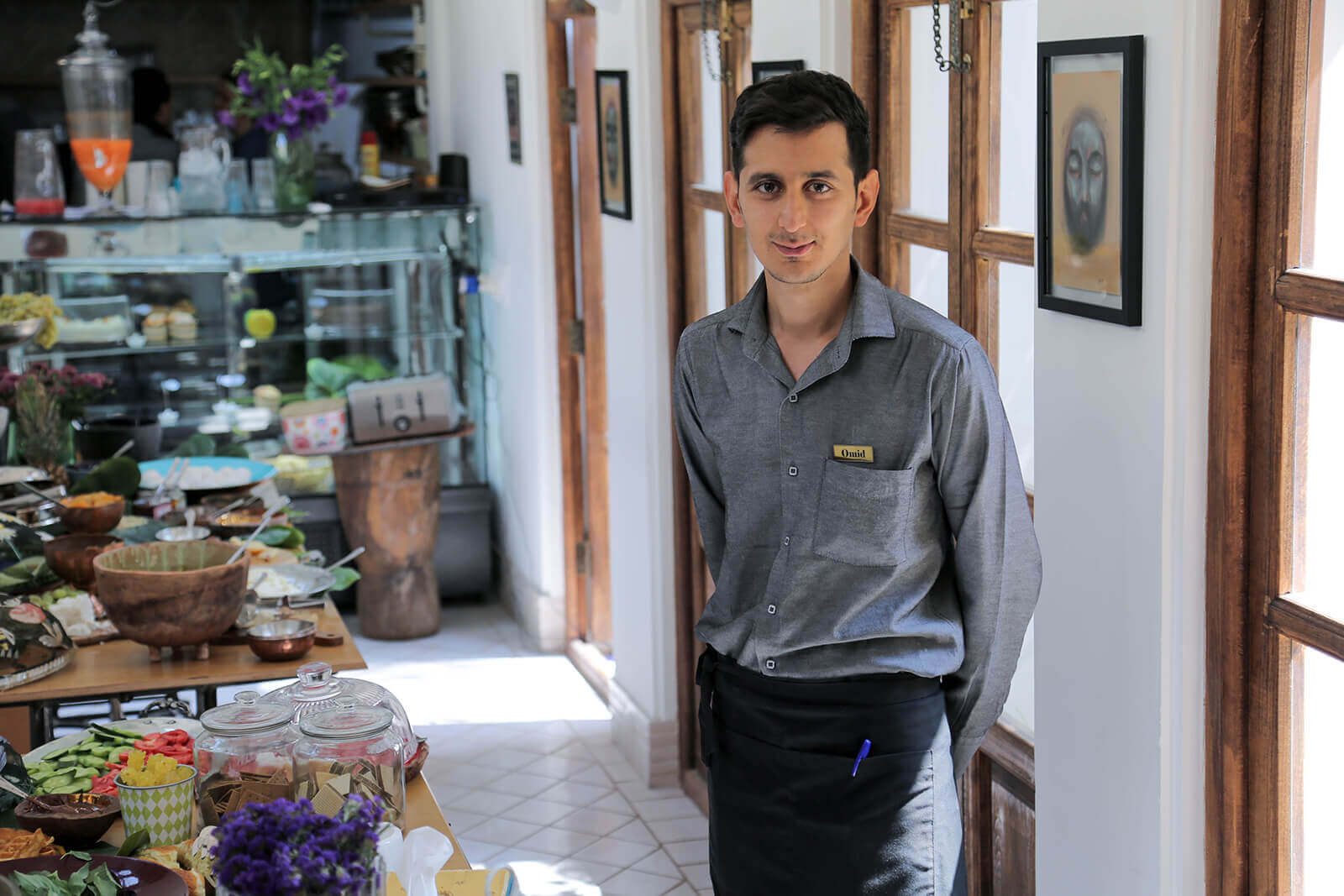 Omid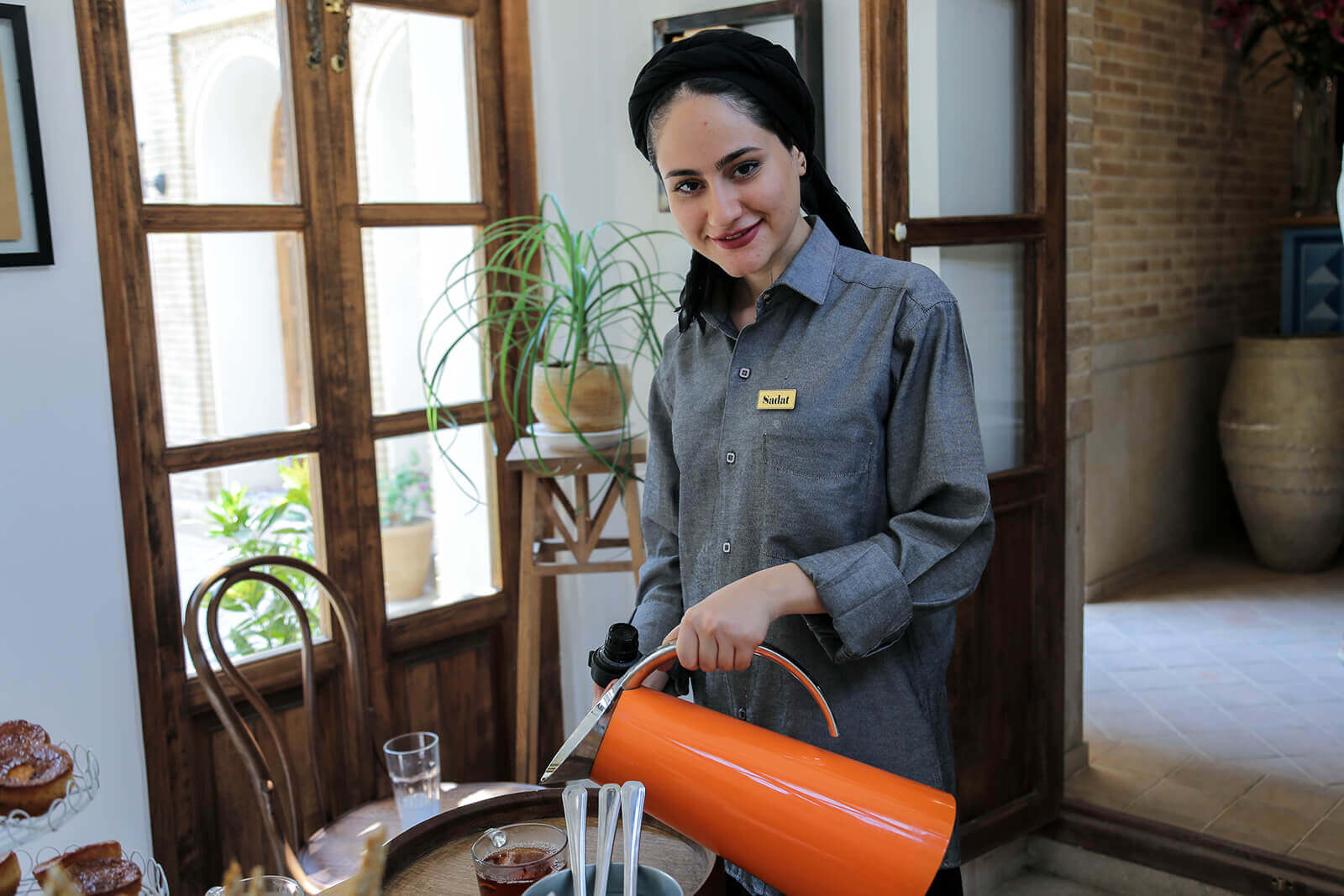 Saadat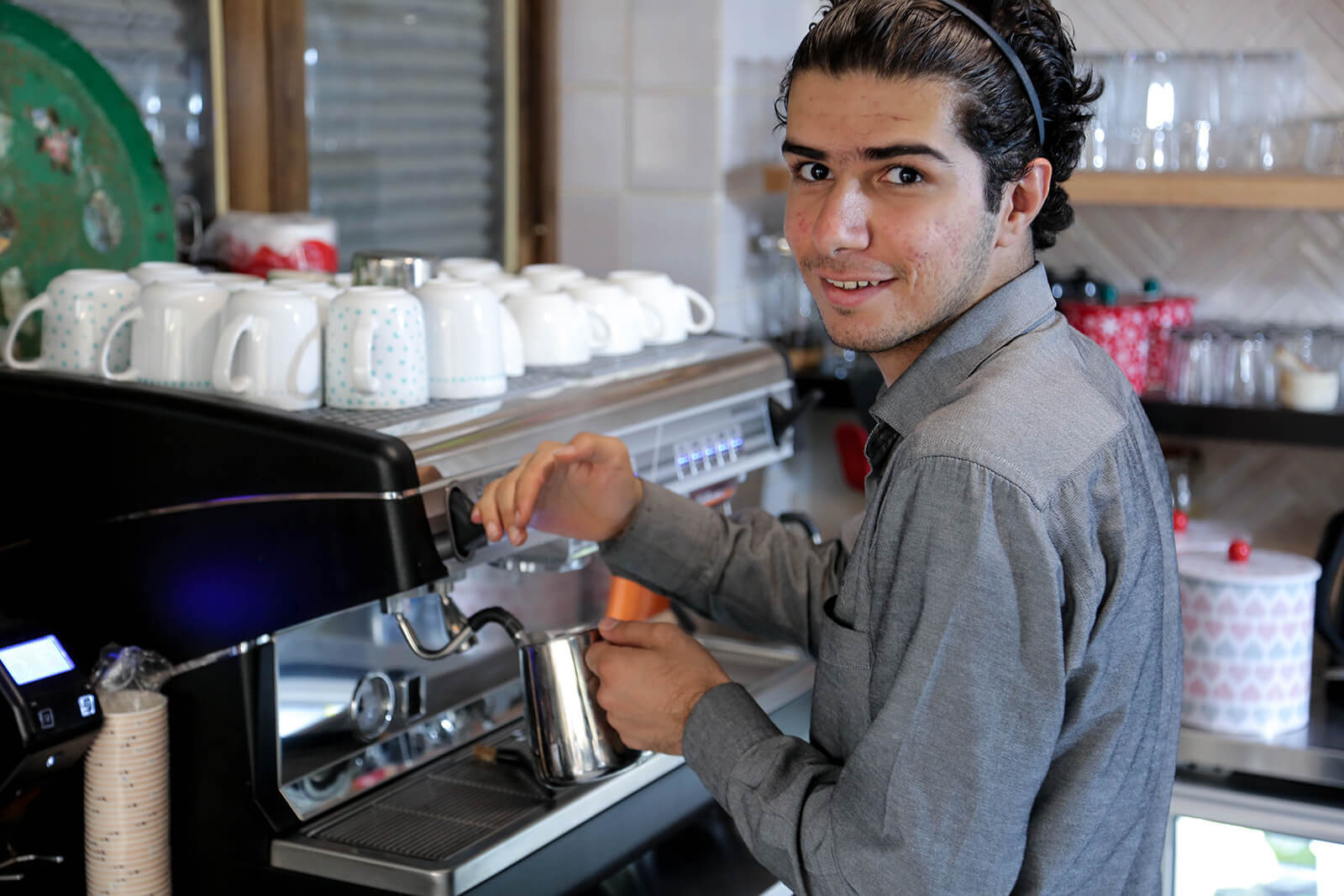 Mohammad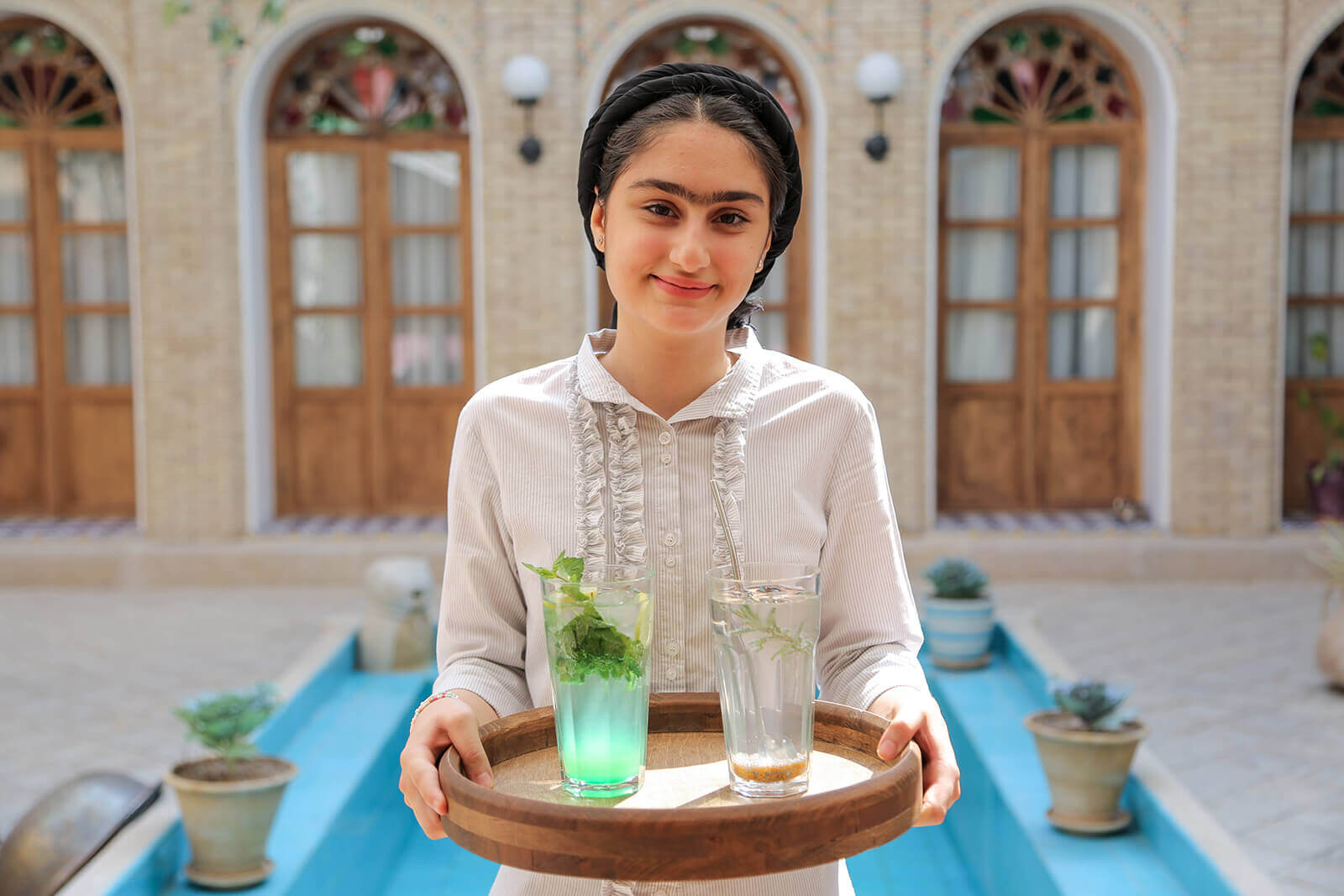 Sahel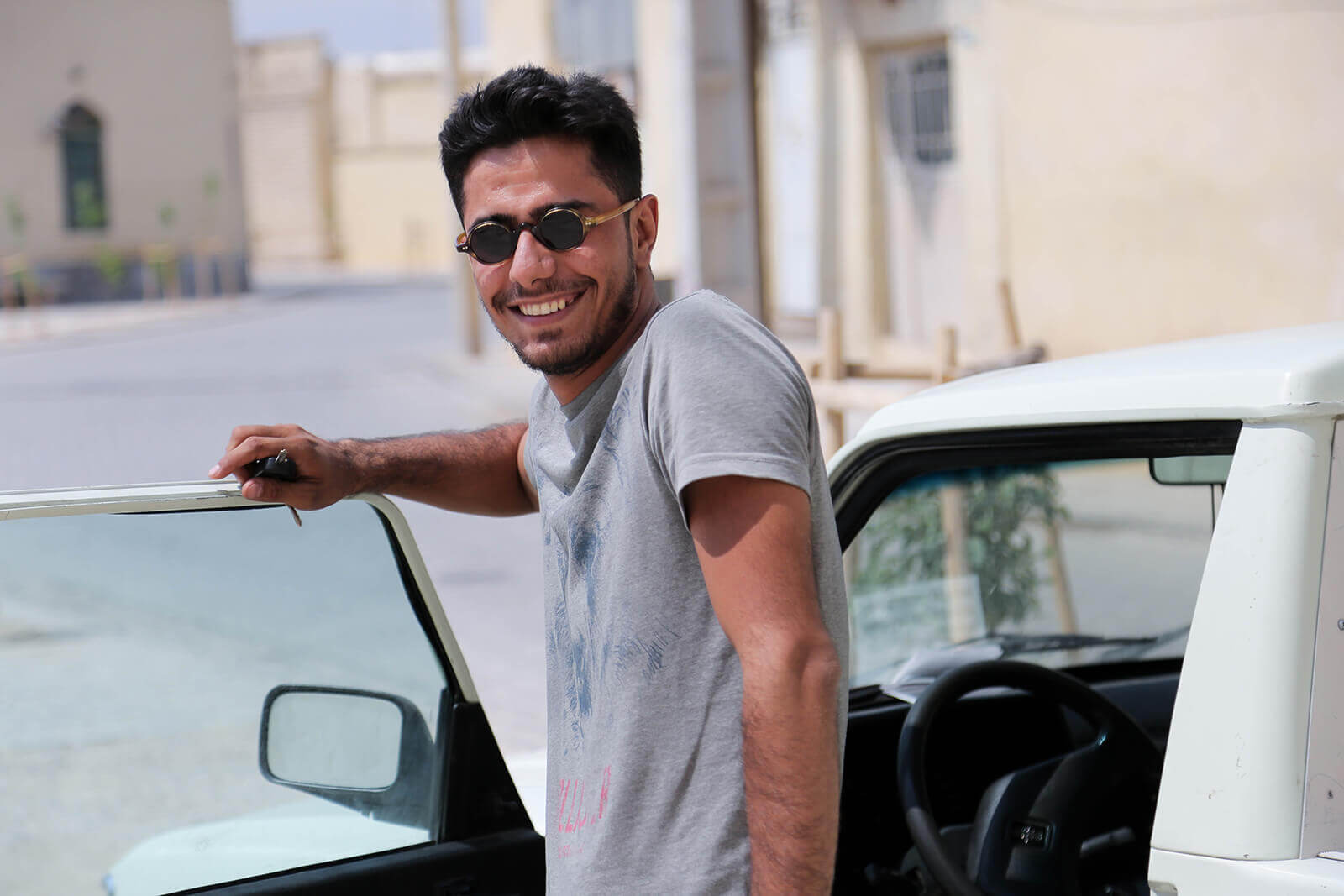 Salar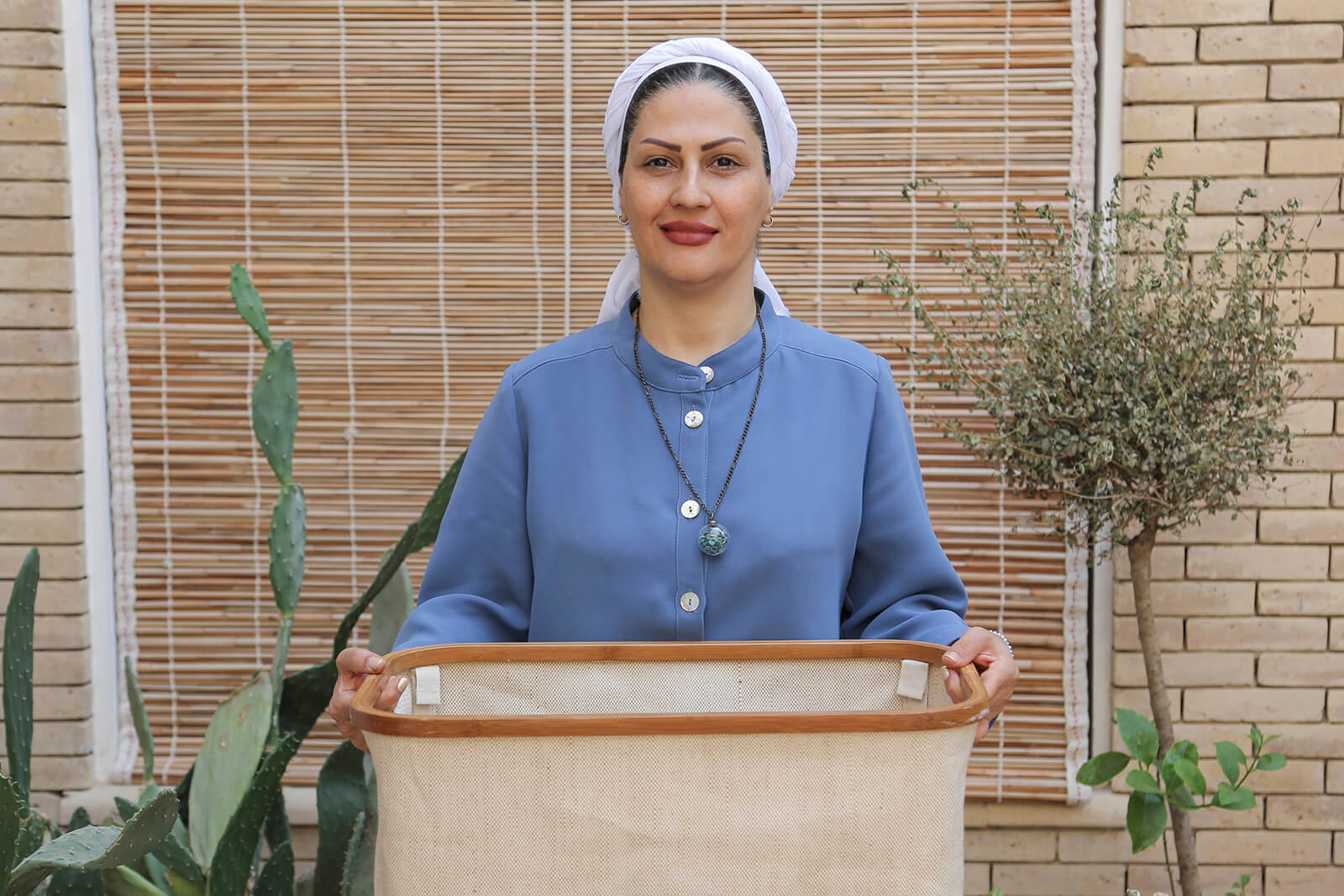 Mehrvash